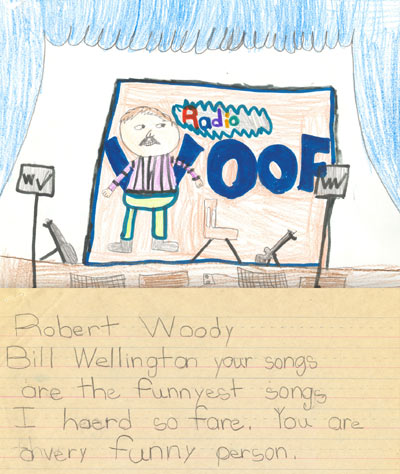 Selected Quotes
On Bill Wellington's School Programs:
" I can't imagine how we will top your act. You did so much to create a feeling of community and family. You did an incredible job of being funny and educational - very hard to pull off."
Ann Stanford, Cultural Arts
Canterbury Woods Elementary
Annandale, VA

"We heard many well-deserved compliments such as 'that was the best assembly we ever had!' Thanks again for presenting such a fun, educational and entertaining program."
Ellen Walton, Principal
Mount Pleasant Elementary
Roanoke, VA

"I have been managing cultural arts for eight years and this day of performances was truly at the top of my list of favorites. I have never heard the same question, 'When is he coming back?' from so many students. Your ability to create a whole day's experience...to capture the students' interest and participation so well...and to wrap it all up in an evening of total entertainment was sensational!" Lana Dreyfus, Cultural Arts
Oakland Terrace Elementary
Silver Spring, MD

"You did an exceptional job tailoring each assembly to the age group attending, capitalizing on even subtle differences in their background knowledge and sense of humor. You are also a marvelously creative person. My compliments on a wonderful way of sharing your gifts."
Beth Massey, Music Teacher
Burtonsville Elementary,
Burtonsville, MD

"What a fabulous show! The kids are singing your songs on the bus and laughing at your stories. Thank you so much for coming to Hening."
Kathy Saunders, Cultural Arts
Hening Elementary PTA
Richmond, VA

"…your 'One-Day-Wonder' was such a thoroughly positive experience in every way that we cannot thank you enough. You truly put 125% into every minute and we would recommend your residency whole-heartedly to anyone."
Lisa Hammett, Cultural Arts
Margaret Beeks Elementary
Blacksburg, VA